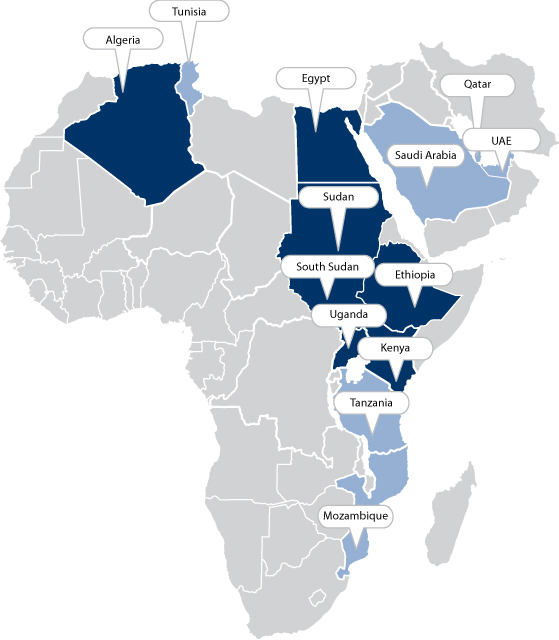 Energy

Cement

Agrifoods

Transportation

Mining
>1 bn CONSUMERS

Africa and the Middle East are home to well over 1 billion consumers who are globally aware and have rising expectations.

a new generation of policy makers

From expansionary fiscal policy in the GCC to a broad trend toward liberalization in Africa, a new generation of policy makers is opening opportunities for private capital.

US$ 48 bn ANNUAL INFRASTRUCTURE DEFICT

Africa needs annual investments of US$ 93.3 bn in infrastructure, but nets US$ 45.3 bn. Fully 80% of the deficit is in the energy sector.

High-Growth Markets

Africa is home to seven of the 10 fastest-growing economies in the world.

Soon Home to the World's Largest Working Age Population

Africa will be home to the world's largest and fastest-growing working-age population by 2030 — while China's population will be declining and India's will be stable.